Life of a College Student as told by Anna from Frozen
Updated: May 14, 2020
Originally published: 3/15/2018
Anna from Frozen's witty, awkward presence is the perfect parallel to the life of a college student. She's naive but determined. She goes out on her own and finds failure and triumph.
To all you Disney lovers doubled as college students, this post is pretty funny. I think you'll get a kick out of it:)
Without further ado, enjoy this compilation of Anna gifs describing the life of a college student courtesy of Google.
1. Arriving to campus on Move In day
2. Drunken adventures across town with your friends


3. The rare occurrence when a cute boy acknowledges your presence in a lecture hall
4. Reading an email from your professor that the deadline was extended for an assignment you hadn't started




5. Stuffing your face with any free food you find on campus
6. When your professor assigns a project due right after break


7. Going out on a winter evening without a coat because you don't want to lose it at the frat / bar


8. Avoiding being the person in the group project that has to complete and submit the assignment


9. Hitting the mid-semester slump
10. Getting through it all with the comfort of your roomies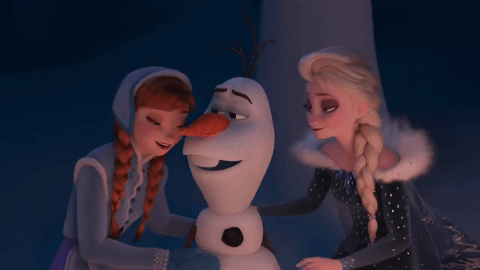 11. Turning in your last final, knowing you successfully made it through another semester of college
This was just a fun, lighthearted post that I hope made you smile. You're going to make it through the rest of the semester. You got this!!